Riyad Bank 2006
The Best Provider of
High Tech
Banking 
Riyad Bank is one of the largest financial institutions in Saudi Arabia and the Middle East, with a strong corporate and retail banking franchise. In 2007, they wanted to reflect their high tech capability in their corporate advertising campaign. The idea was to create a city from an electronic board. The campaign was launched across all the media including a TVC.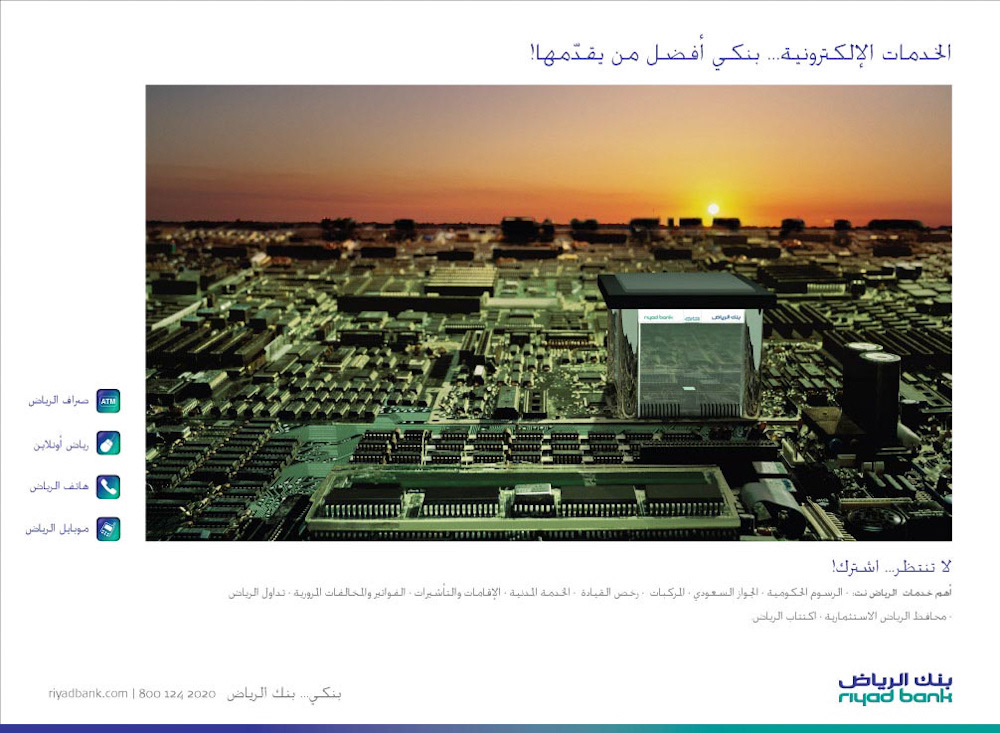 Bakheet Investment Group 2007
Bakheet Investment Group is a Saudi closed joint stock company with paid-up capital 60,000,000 SAR. They are one of the leaders in Saudi equity management. They wanted to reflect their expertise in their corporate advertising campaign. As we all know that numbers are the language in the investment world. Therefore, the idea is to translate numbers into words.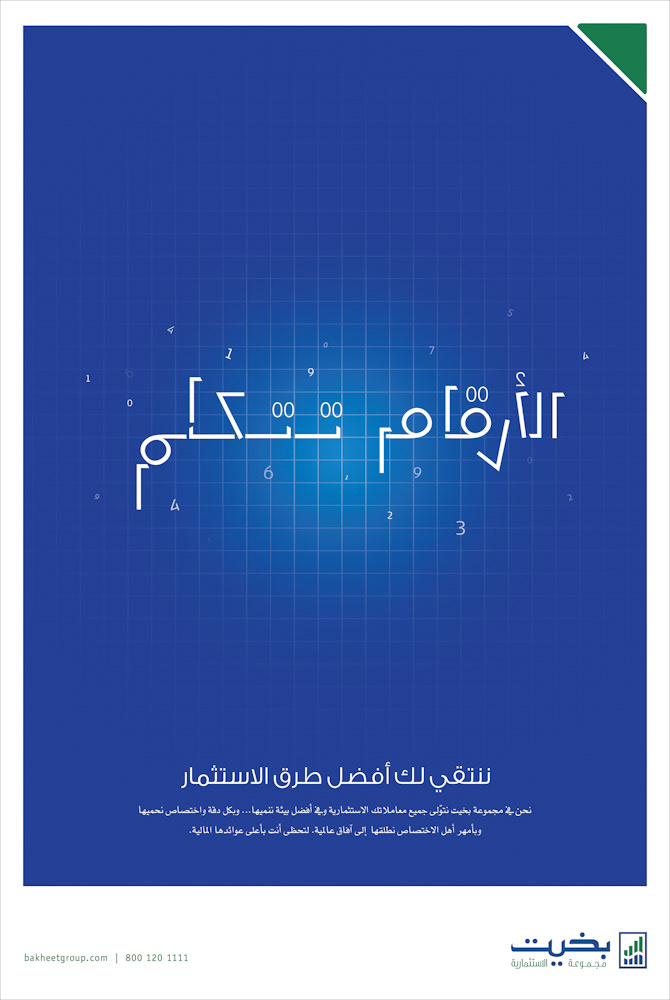 Al Rajhi Corporate Bank 2007
Amiantit (Petrol Pipes
Manufactorer
) 40 Years Birthday
Al Rajhi Bank wanted to congratulate the Amiantit Industrial Company for their 40 years birthday.